Do you want to drive change in your organisation?
Are you looking for a motivational speaker with energy, humour, heart and soul?
Do you want to promote positivity, spark passion and uplift your people? 
Are you ready to level up and have some laughs along the way?
As one of Australia's most popular motivational speakers, Don has encouraged thousands of people to 'have a go' and create positive change. Whether it's in the office, on the field, in the classroom, or out in the world, Don will get your audience buzzing with good vibes and great energy.
His talks are tailored to your goals and designed to drive home key messages. That's what you'd expect from any speaker worth their salt. However, it's Don's delivery that sets him apart from other motivational speakers in Melbourne and Australia.
Through authentic storytelling and humour, Don connects with people on a deep level. He doesn't speak from a soapbox or sugar-coat the tricky stuff. And you won't see any sceptical eye-rolls or bored faces in the crowd. From the first minute to the last, Don will captivate your audience with inspiration, entertainment, tales of adversity and triumph. He might even throw in a few Dad jokes. That's a risk you'll have to take.
No matter what goals you're chasing – or what challenges you're facing – Don shows that anything is possible with a plan, a purpose and a positive attitude.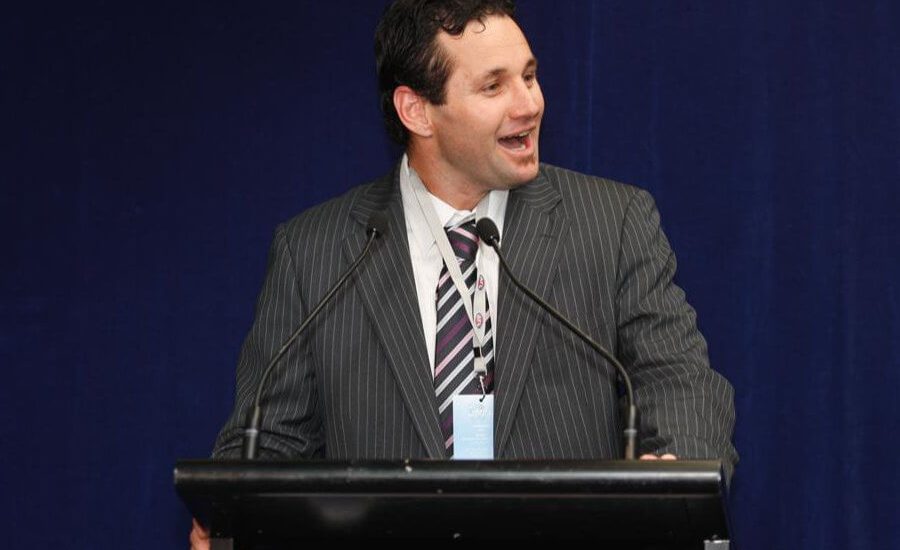 Corporate Functions
Develop leadership skills. Promote teamwork. Encourage people to embrace change. Whether you're a small business or a large corporation, Don addresses your business objectives, without sending people to sleep. Reward your people with a presentation they'll remember for all the right reasons.
Schools
As a proud dad of four, Don knows how to capture kids' attention. He's presented to thousands of students worldwide on topics such as resilience, change, sport and bullying. Kids love Don's stories and sense of humour – and they're pretty enthralled by his leg, too. If you want a speaker that students will click with, Don won't disappoint.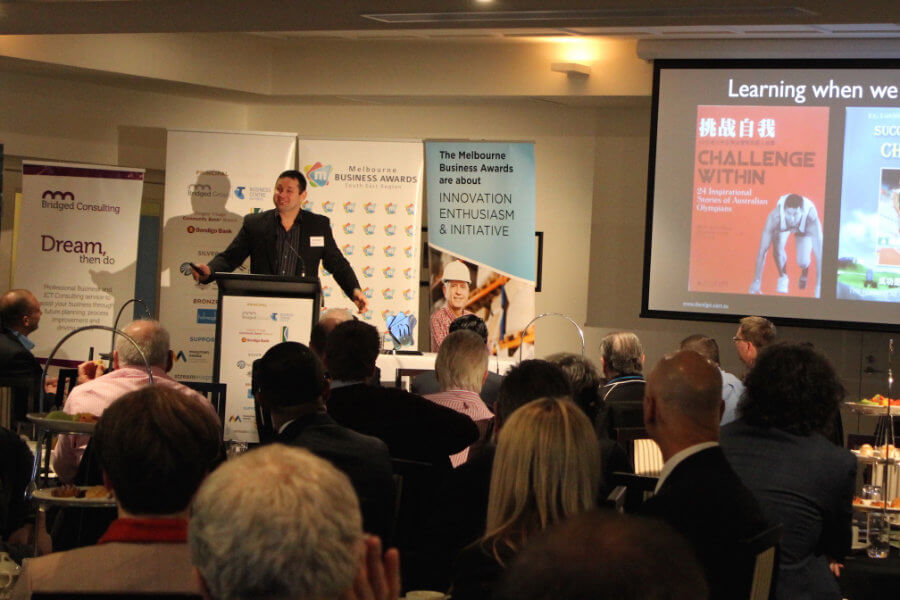 Fundraisers
Don's been drawing crowds at fundraisers for over 20 years. As well as advocating your cause, Don ensures your guests have an unforgettable time. His speeches open hearts (and wallets), which is exactly what you want at a fundraiser. Plus, his down-to-earth attitude and stress-free process makes life easy for event organisers.  
Robert Benstead
Australia Post
"Don was an outstanding success. His bright, engaging personality, and natural sense of humour meant that staff could relate to him. Don is an ordinary person with an extraordinary story. Don is certainly entertaining, but more than that, he is positively inspirational."

Allan Robinson
ANZ
I was always impressed by Don's raw honesty and his engagement skills that would have everyone on the edge of their seats. Don combines real life lessons with humour and passion. My son still talks about a session Don did with the junior football teams at Mt Eliza and how all the kids loved it. I highly recommend Don's motivational talks, be it addressing a Board of Directors, a Sales Team, Production Staff, or even little Jonnie's Footy Team. Don has captivating learnings for all!
David Angus
Swinburne University
"I have heard many speakers, both professional and 'hobbyists' in the twenty-seven years I have been working. Don Elgin is one of only a few speakers who have left me with lasting impressions. Don's presentations are of the highest standard in quantity and quality."
Greg Hartung
President, Australian Paralympic Committee
Don is a great communicator with a personable nature that really enthuses his audience. Don has always managed to be able to target his presentation exactly at the audience and get rave reviews, and subsequent bookings afterwards.
Book Don to speak at your event
Don offers motivational speaking in Melbourne, Sydney and beyond. Get in touch for more information about pricing and availability.